Masskara Festival is the most famous festival in Bacolod City. The city is known also as the "City of Smiles". Every year different communities in Bacolod participate in the street dance competitions wearing colorful masks. The Masskara Festival started in the 1980s when that time the province of Negros Occidental suffered from economic depression. The festivity is a way of raising the spirits of the people of Bacolod and Negros Occidental.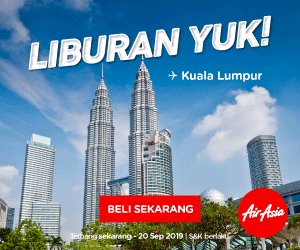 The 2019 Masskara Festival will start on October 8 until October 27 ( the fourth Sunday of the month). However, the street dance competition which is the main event will be on October 27. The street dancers wear colorful costumes and masks. They dance to the rhythm of Latin music.
Other major events and competitions are the beauty pageant, carnivals, drum and bugle corps competitions, food festfivals, sports events, musical concerts, agriculture-trade fairs, garden shows, and other special events organized every year.
Things to Prepare Prior the Event
If you are a first timer to attend the Masskara Festival, here are the things to prepare prior the event:
Get on the street at least an hour before the start of the streetdancing which is usually starts at 2PM. Good spots are the Araneta-Libertad Street (near Bacolod Chicken Haus), in front of Rizal Elementary School and in front of Lopue's Araneta and Lopue's San Sebastian.
Get a photographer's ID. If you're a blogger or affiliated with a media outlet, get a photographer's ID so you can photo shoot the entire activity in the area and on the streets where the action
Check on the weather forecast. If it is a sunny day don't forget to apply sunblock and bring drinking water. Bring also umbrella or a hat whether it is sunny or rainy day.
Wear comfortable shoes and clothes. Because there are a lot of activities during the main event and street dancing.
Have fun and enjoy the festivity. #itsmorefuninthephilippines #travelph
Book and reserve your hotel accommodation at Agoda to get the best price guaranteed click the link: http://bit.ly/2lJRvhi