Winter Season starts in December and ends in February. And if you plan to travel during winter season better gear up, prepare what to wear to enjoy your vacation. Here are some useful tips that can help you prepare.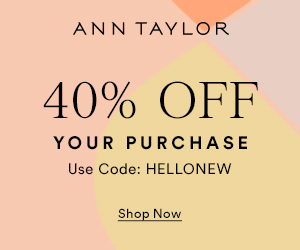 #1. WINTER HAT
First, What HAT to wear?
Tips for a good winter hat:

Covers your ears
At least partly covers the back of your neck
Has no flaps, fluffballs, or other wasted mass
Is made of thin, modern materials for maximum warmth
Recommended Winter Hat by Top Review Pro
Angela & William, Fur Pom Pom Beanie Hat
HANERDUN, Winter Warm Knitted Scarf and Hat Set
Muryobao, Thick Warm Winter Beanie Hat
F&N STORY, Lady French Beret Wool Beret Chic Beanie Winter Hat
FUNKY JUNQUE's CC Confetti Knit BeanieSpikerking, Womens Winter Warm Hat
Wonderful Fashion, Newsboy Cable Knitted Hat
ELACUCOS, Cabled Checker Pattern Knit Hat
HINDAWI, Women Winter Warm Knit Hat
C.C, Trendy Warm Chunky Soft Beanie
Related Post: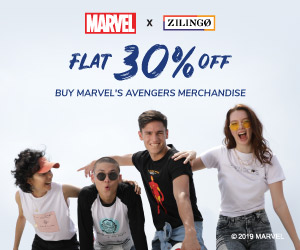 #2. WINTER SHOES
Tips for good winter travel shoes:
Weatherproof
Light on lacing
Dark colored
Recommended winter shoes by switchbacktravel.com
Sorel boot, the Joan of Arctic
North Face Shellita II
Kamik Momentum
UGG Adirondack III
Columbia Minx
L.L. Bean's Wicked Good
Bogs Snowday
Kingshow Globalwin
Sorel's Tivoli
Related Post:
https://www.switchbacktravel.com/best-winter-boots
#3. WINTER CLOTHES
Tips for good winter travel clothing:
Light long- or short-sleeve shirt
Long-sleeve top over that for grabbing the paper from the stoop
Fleece or sweater
Light wind- and waterproof outer shell over that for getting the paper from the curb in the rain
Recommended winter clothes by switchbacktravel.com
Patagonia's Tres Down Parka
Marmot's Montreal Down Coat
North Face Arctic Down Parka II
Patagonia Down With It
Patera Parka
Mountain Hardwear Downtown
Columbia Snow Eclipse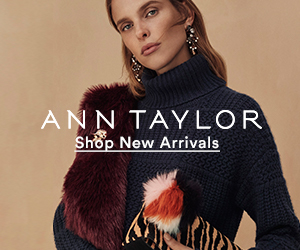 Related Post:
https://www.switchbacktravel.com/best-winter-jackets
#4. WINTER GLOVES
Tips for good winter travel gloves:
Weatherproof
Breathable
Extremely light and low bulk
Quick drying
Have some type of grip
Recommended winter gloves by prevention.com
Head Ladies Digital Sport Running Gloves
N'Ice Caps Waterproof Winter Ski Mittens
Mountain Made Outdoor Gloves
OZERO Winter Gloves
Carhartt Women's Quilts Waterproof Gloves
The North Face Women's Women's Etip Gloves
Columbia Women's Heavenly Gloves
Related Post:
https://www.prevention.com/beauty/style/g25308582/best-winter-gloves/
#5. Winter Accessories
Tips for Winter Accessories:
Polarized Sunglasses – is a a color-tinted lens that reduces glare that will help protect your eyes from snow
Recommended Polarized Sunglasses by thinkvail.com
KastKing Hiwassee Polarized Sport Sunglasses
Tifosi Polarized Wrap Sunglasses
Prada Pro 01oS Polarized Sunglasses
Burberry Polarized Sunglasses
Ray Ban Polarized Erika Sunglasses
Oakley Tie Breaker Polarized Aviator Sunglasses
SUNGAIT Mirrored Polarized Aviator Sunglasses
Related Post:
https://thinkvail.com/best-dark-polarized-sunglasses-for-women
Sunscreen. 5 Reasons why you need sunscreen during winter: a) Snow nearly doubles your exposure to UV rays; b)The atmosphere is thinner at high elevations; c) UV rays can go through glass; d) the earth is closest to the sun in the middle of the winter and; e) Ozone, the earth's sunscreen is the thinnest during the winter.
Leg warmer – Use as an accessory and layer them with your boots to keep your legs and feet warm.
Recommended Leg Warmer by m.bestreviews.com
Modern Boho
Anvei Nao
Body Wrappers
Related Post:
https://m.bestreviews.com/5-best-leg-warmers
Scarf. It can be small and light but an effective accessory
Recommended Scarf by rankstyle.com
Rebecca Minkoff Women's Chunky Cape Scarf
Women's Fall Winter Scarf Classic Tassel Plaid Scarf Warm Soft Chunky Large Blanket Wrap Shawl Scarves
Lightweight Cashmere Scarf Halogen
Giant Check Print Wool & Silk Scarf Burberry
Tissue Weight Wool & Cashmere Scarf
White + Warren Women's Cashmere Travel Wrap Scarf
Related Post: